Market Research Solutions
---
As Intel breaks new ground in High Performance Computing through innovative new architectures, our work has been like the "scout before the wagon train" helping understand high level customer decision maker expectations and shaping conversations about the future of High Performance Computing between the company and its most important customers.



---
From it's inception, the company's CEO and management team saw fit to partner with Silicon Valley Research Group for ongoing decision support on it's most important decisions from which product features to build, to how to package & bundle its solutions to the optimal pricing strategy. We are excited about the company's success.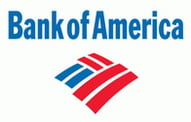 ---
When is a financial institution a technology company? Question is, when is it not? We provided Bank of America with seminal ground breaking research and insights to help architect its online banking solutions and optimize its customer experience. We have also helped provide customer perception insights to evolve the company brand and positioning.


In our last blog post, we introduced a new model for marketers to navigate the buyer's journey. Briefly, we talked how the textbook AIDA (attention/interest/desire/action) model needs to be replaced by an updated and more intricate model that engenders "like" and "trust" early in the cycle in the digital and social realms. And we updated the paradigm of selling to enable informed buying. But, what when there is no "buy"? .....


Online Surveys Can Taint your Brand Name
"I felt fine about your customer service, till you sent me that survey about your customer service." Open ended comment made by respondent on their post visit healthcare customer satisfaction survey.
As marketers get hungrier for data and feedback, we have to be careful about how and when we ask for feedback from customers.
I'll start with a personal experience. I recently had a support issue with my Microsoft Office365 subscription. As I was on the Microsoft site trying to resolve the issue, a survey window popped up asking me to take a "short" survey even BEFORE my issue was completely resolved.