"Marketing success is as much a science as an art, one that demands customer focus, measurement and laser-like precision."
– Al Nazarelli, Founder & CEO
Silicon Valley Research Group is the premier global provider of technology market research and strategy development services working with some of the world's leading technology companies. With offices in the Silicon Valley, Seattle and New York, our ability to deliver unparalleled market research insights and strategy development to our clients has helped them achieve proven results and resounding success in the marketplace. We are passionate about our clients' businesses and their success. Our commitment to our clients goes beyond simply collecting the data the project specs called for. We deliver powerful and actionable insights with each customer assignment.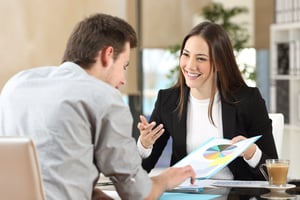 After years working for traditional market research companies, our Founder & CEO, Alan Nazarelli, made a commitment when he started Silicon Valley Research Group to design and deliver a completely different and unique market research experience to our clients. This difference has become the key ingredient in our market success, enabling us to work with a great roster of clients ranging from promising startups to rising high growth unicorns to the leading technology brands. We link marketing & customer success to bottom line financial performance and we work hard to help our clients transform their marketing from a cost center to a profit center.
If you are currently seeking market research solutions please feel free to contact us. If you are looking to learn more about our primary and secondary market research feel free to subscribe to our email list for newsletters and blog updates. We strive to consistently share market research insights, best practices, and other keen observations of the modern business world.
Our Vision
We are a distinctive and exciting marketing services company focused on delighting our clients. We are highly valued by our clients, employees and shareholders, respected by our competitors and prized in the business community for our vital contribution to the field of marketing.
Our Values
We believe, above all, in total commitment to our clients, their projects and the delivery of superior, timely and actionable output on every project we undertake.
We hold the highest regard for all individuals who contribute to our vision and recognize that our most valuable asset is the intellect, imagination, hard work and dedication of our people.
We are committed to constantly improving and innovating our processes and methodologies employing the most relevant new research tools, techniques and technologies. Every client project is an opportunity to surpass ourselves.
We are thankful for the opportunity to demonstrate our talents and abilities and make such a vital contribution to the businesses we engage with and the communities in which we live.